The Heritage Board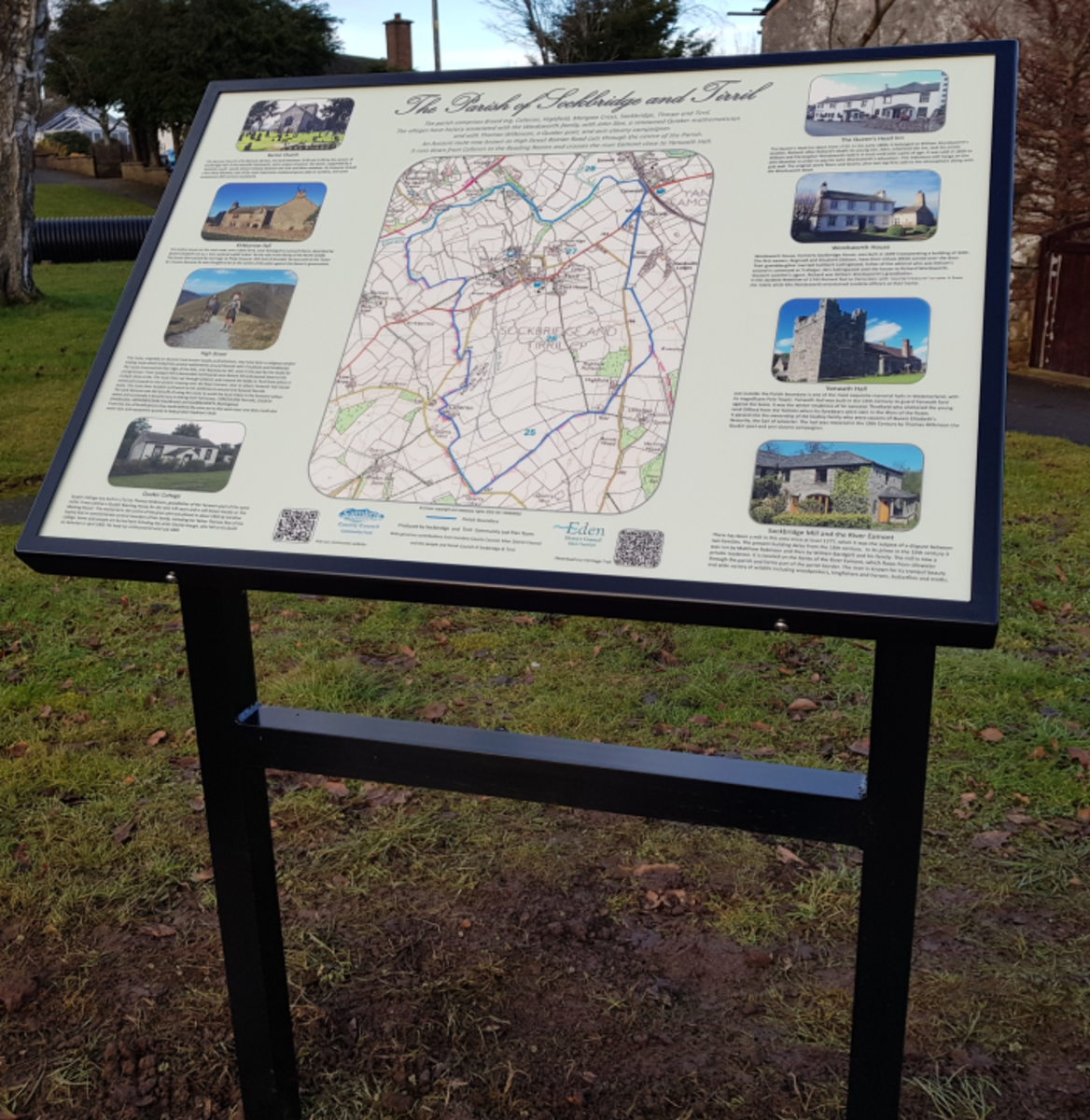 The people of Sockbridge and Tirril have installed a "Heritage Board" in the village, to inform local people and visitors about their Parish.
The colourful board shows a map of the Parish, with pictures of 8 local attractions and notable buildings.
A heritage board was requested by many people who completed the survey for the recent Community Led Plan (CLP), and a team has worked to create it, and to raise funds from Eden Tourism, CCC Community Fund, the Parish Council and generous donations from the people of Sockbridge & Tirril.
"Our Parish has an outstanding heritage", said Helen Brooke of the CLP Team, "and this board will help celebrate it for residents and visitors alike".